More sketchbook illustrations from 1989. All of these are from the San Diego ComicCon (now called ComicCon International).
Sketchbook 1, Page 21: Mark Pacella
Mark has a very good eye for human anatomy - I really don't see enough of his work.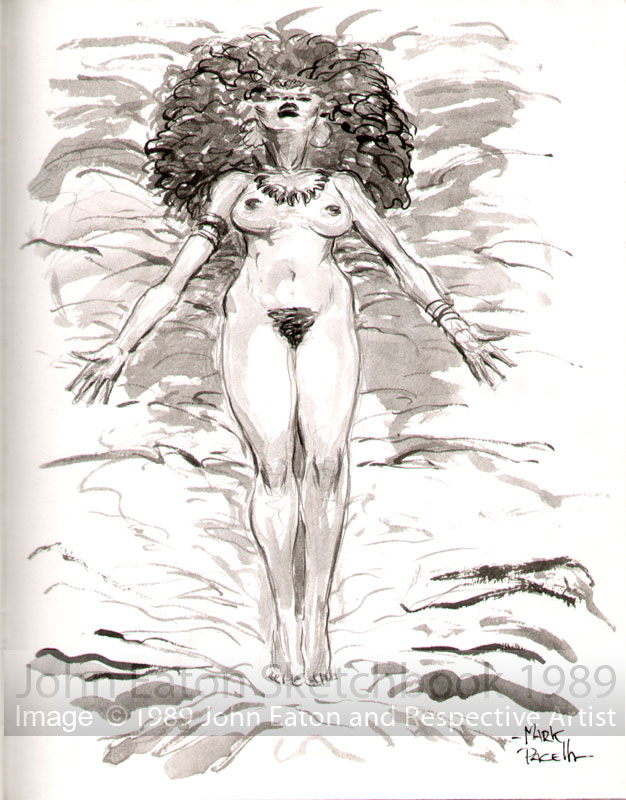 Sketchbook 1, Page 22: Dan Clowes
I met Dan through the Hernandez brothers back when he wad doing these minis (Doofus was one of them) right around the time when he was getting Lloyd published - I instantly became a fan, both of the humor of his writing and his fine illustration technique. This illustration was done prior to the first Eight Ball.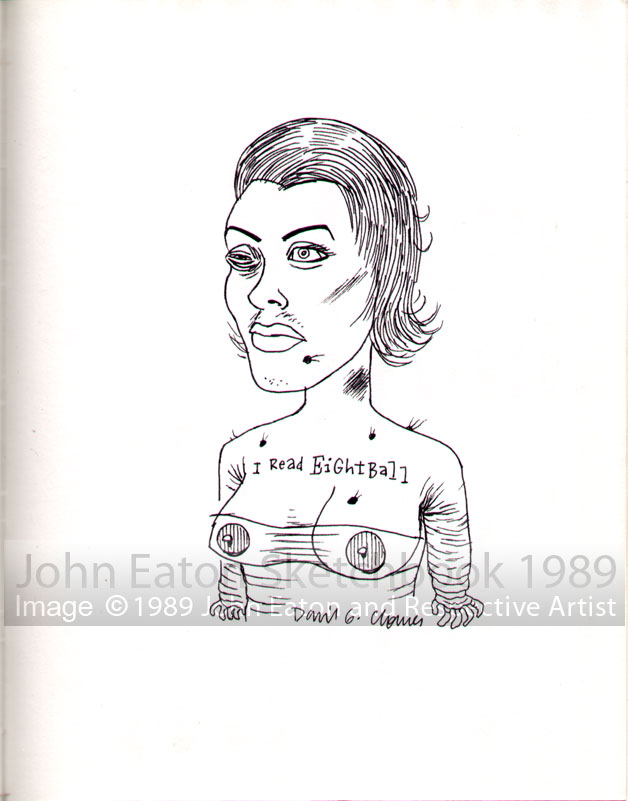 Sketchbook 1, Page 23: Steve Leialoha
I met Steve through Bob - actually at the time he hadn't been doing much drawing so this is probably a rare sketch for him. He thought my Japanese was pretty bad (he actually told me it was the first time he had ever heard Japanese spoken with a southern accent!)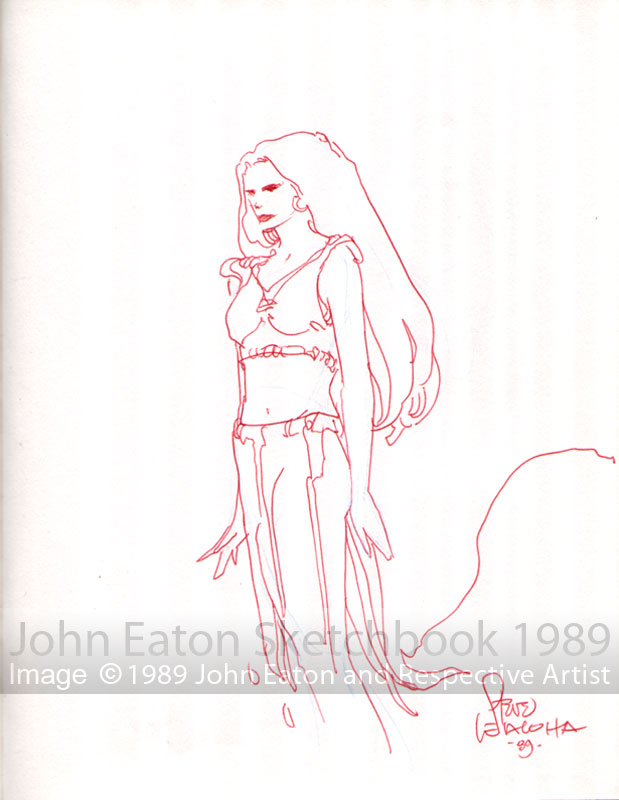 Sketchbook 1, Page 28: Pander Brothers
These guys I met through some of the early guys at Dark Horse - I don't think they do many shows. They had done a 12 issue run of Grendel - and have a very interesting technique (at least the way they did this sketch) - basically they sat side-by-side and each started on opposite pages moving towards the middle, then embellishing each other's work until they were satisfied with what they produced. I like it a lot and it's not something you often see.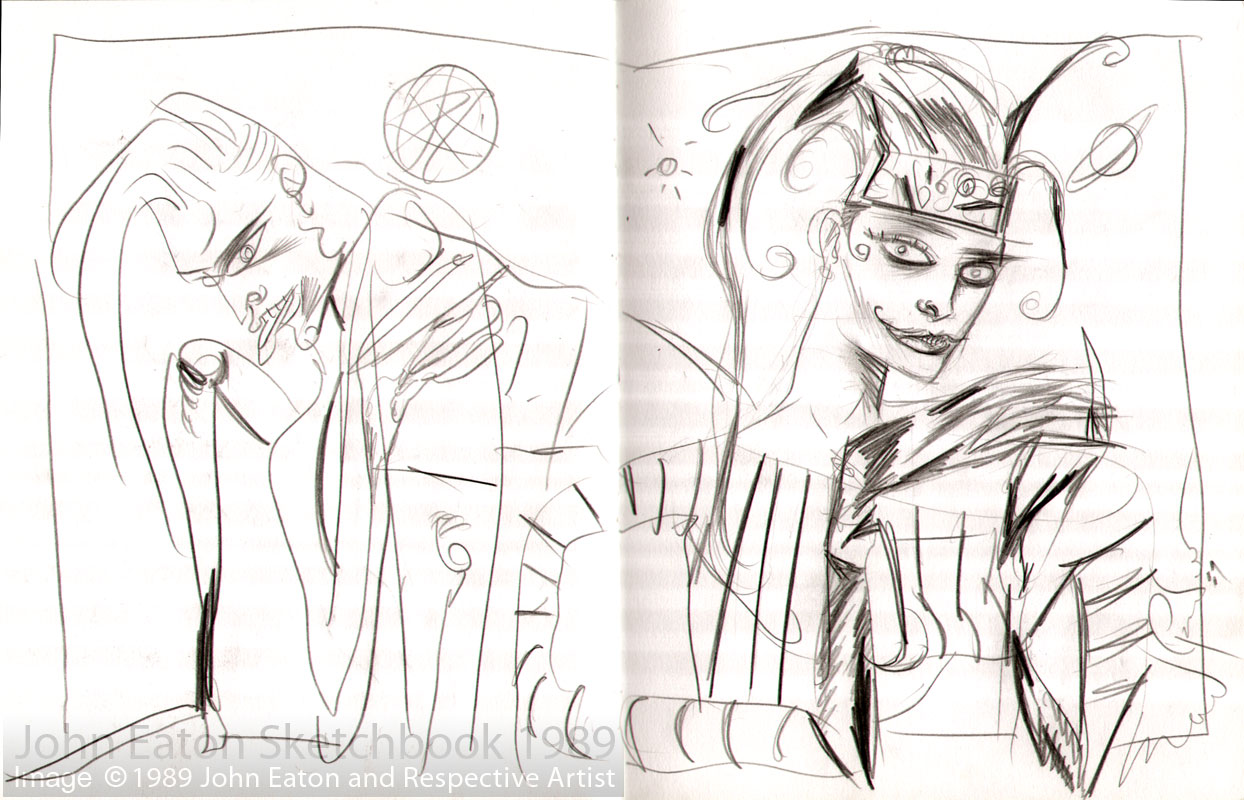 Sketchbook 3, Page 6: Brian Stelfreeze
This is one of my larger format sketchbooks so it gave Brian a chance to do something a bit larger - after looking back at his earlier works you can see how his illustration technique is beginning to change a bit.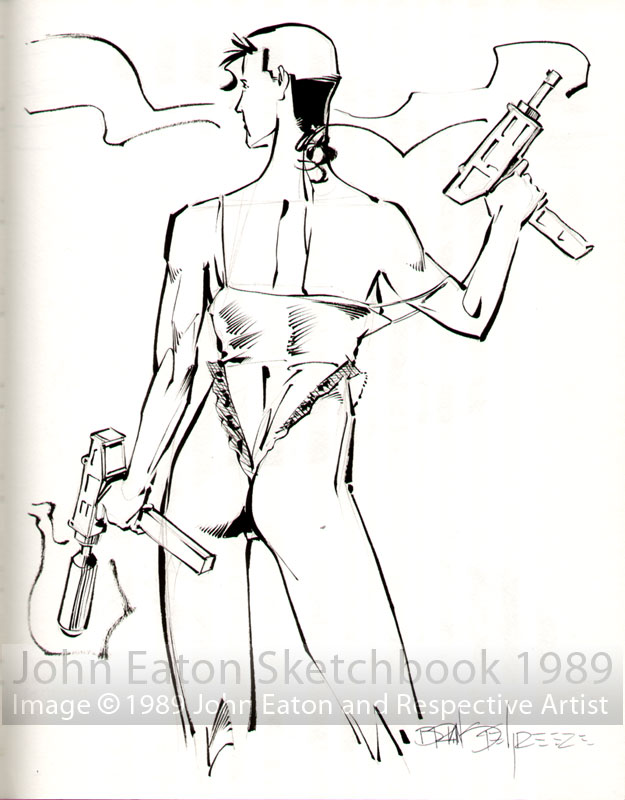 Sketchbook 3, Page 7: Paul Chadwick
I've been a big fan of Concrete since its inception - Paul has done several sketches for me over the years and I've got a few pages of original artwork - his line work and layouts are just awesome - what a story teller! I'm especially fond of the storylines that feature Concrete being under water - here's a good example!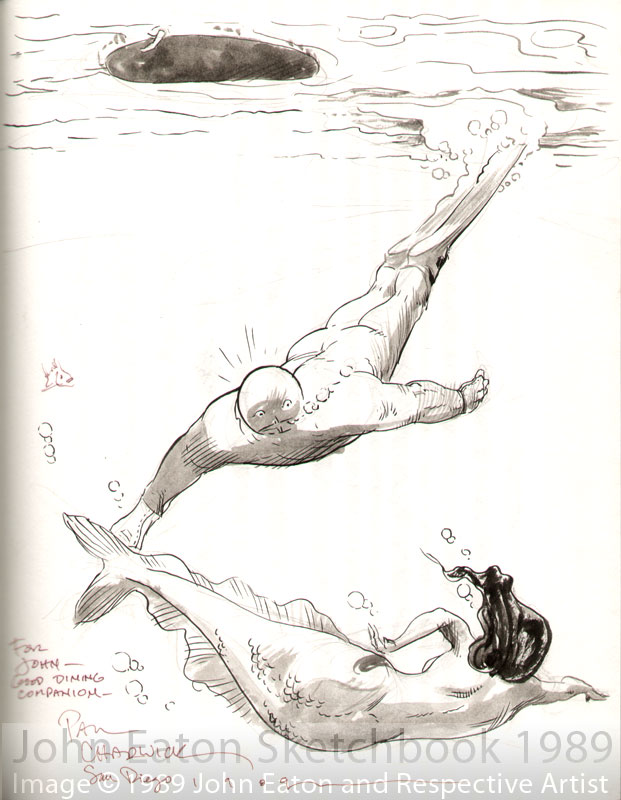 More to come...
-- John