Continuing with the 1989 sketchbook illustrations. This batch has those guests I encountered at the San Diego ComicCon (now called ComicCon International). I got quite a few sketches during the week-long convention.
Sketchbook 1, Page 11: Kim DeMulder
Kim is one of those artists that you learn to appreciate while he is executing figures - his anatomy and sense of proportion are, to simply to it, excellent. I love the casual pose of this figure and also the 60's vibe I get from it (face makeup probably).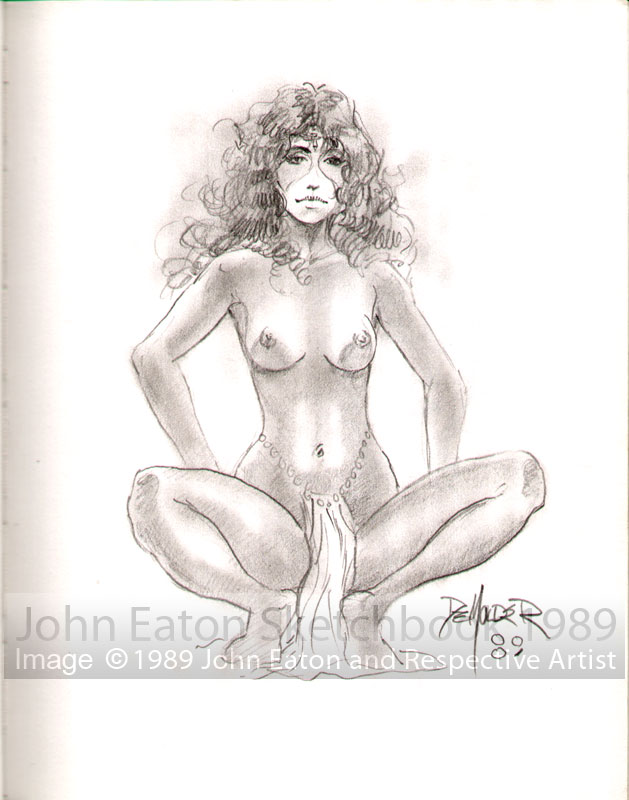 Sketchbook 1, Page 12: Jaime Hernandez
I also once again encountered Los Bros Hernandez at ComicCon - did I mention how much I liked Love and Rockets? Here's another from Xaime - a bit more tasteful that the earlier image in my other "Bimbo" book - I"m glad I got examples in both.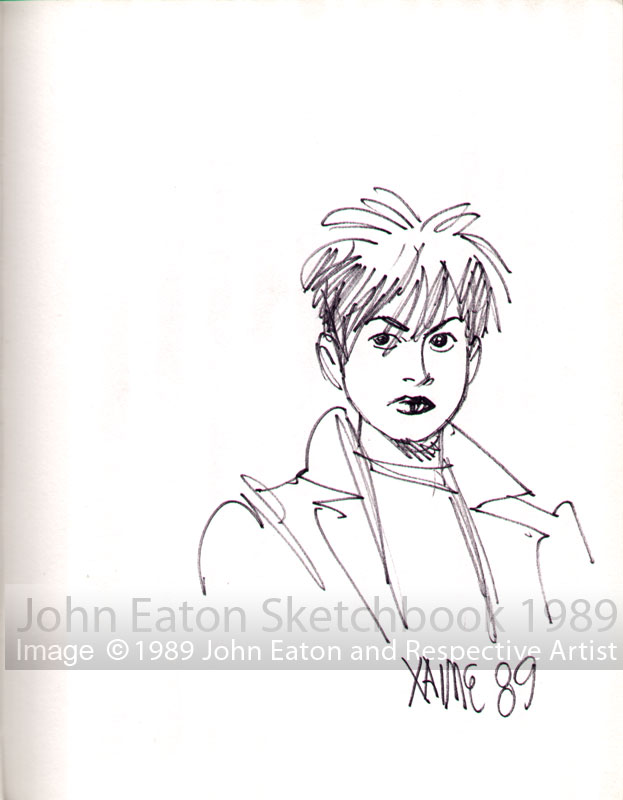 Sketchbook 1, Page 13: Beto Hernandez
My favorite part of this is the hammer - it's such an essential part of the figure that its omission would certainly diminish the sketch - ah to be in Los Palamos...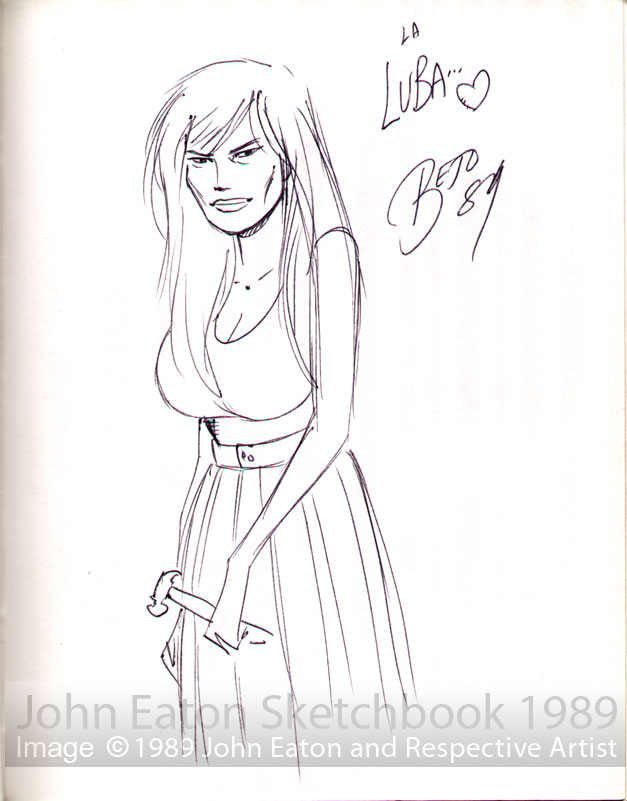 Sketchbook 1, Page 16: Tim Truman
I first encountered Truman's work on Grips - a sort of odd Woverine-ish rip-off distributed by an indy company in the 80's - I really liked Tim's raw style. This is a quickie but I'm glad to have it - I hope to get him to do an Elric for me some day...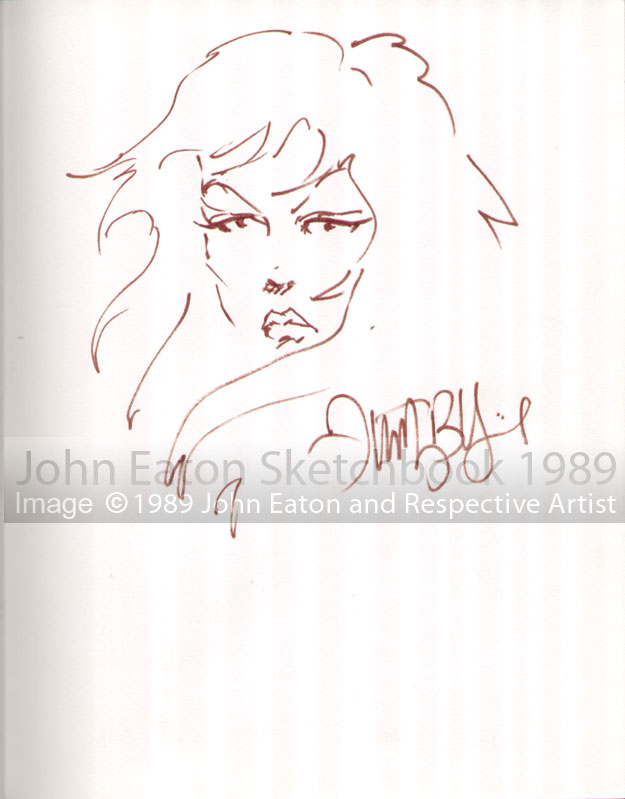 Sketchbook 1, Page 17: Moebius
Have you ever had a dream and thought you would never see or experience something -which then happens and you think - was that real? I'm such a huge fan of the are of Moebius that it's insane - following his work in Heavy Metal and then those published by Epic/Marvel I thought I would never meet him, much less have the opportunity for an art sample (since he lives in Europe I didn't think I'd ever get a chance). I was minding Bob Burden's table at San Diego talking to Bob when this guy comes up and Bob introduces him and says "Hey John don't you have a sketchbook?" - this was done in a loose, almost continuous sweep of the pen in less than a minute - wow what an artist!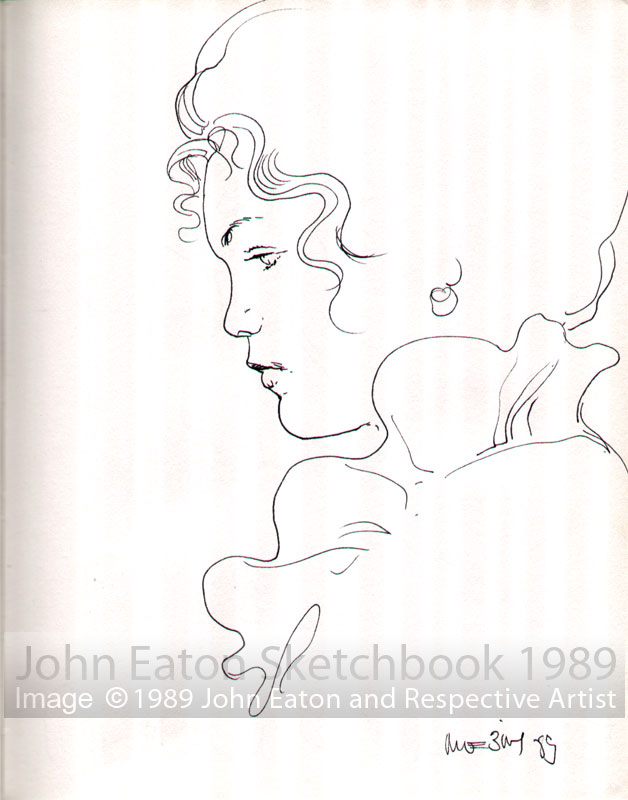 Sketchbook 1, Page 18: Kent Willaims
Another painter, I started encountering Kent doing books for DC which eventually became part of their Vertigo line. I ran into Kent and George and they were taken to me - something about the southern accent from what I recall (I think I reminded them of a friend from back home) - both are great guys as well as great artists.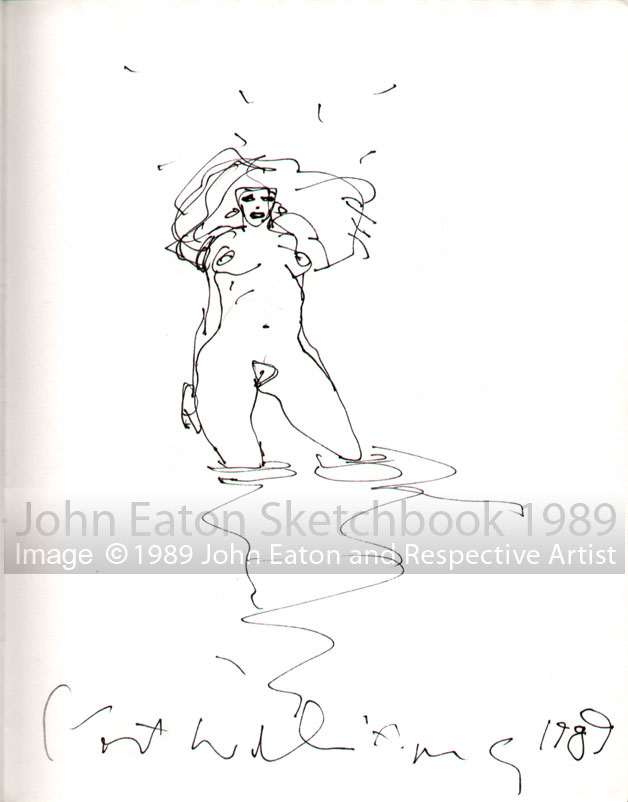 Sketchbook 1, Page 19: Robert Gould
One of my favorite literary figures is Michael Moorcock's Elric - I first encountered Bob's artwork when he did a short Elric piece for Star*Reach back in the 70's - when he got the job of reworking all of Moorcock's covers in the 80's I faithfully bought each as the came out - I love the style.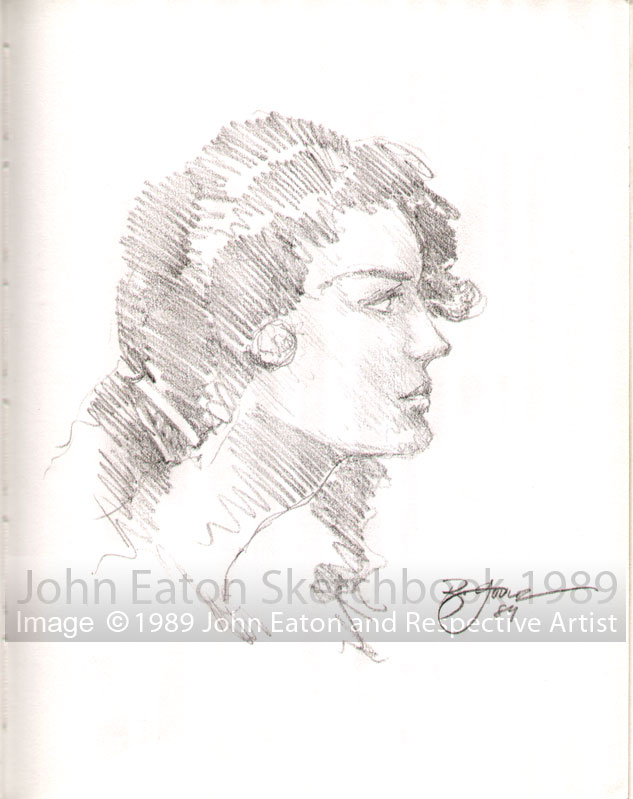 Sketchbook 1, Page 20: George Pratt
As mentioned above, I met George with Kent almost by accident and hung out with them as they walked the floor at San Diego - quite the painter, this image is of particular beauty to me.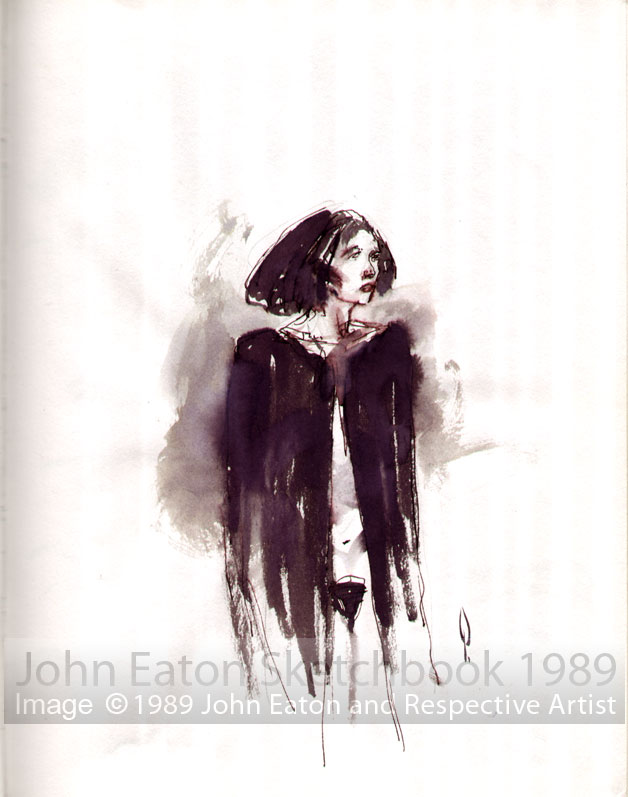 -- John